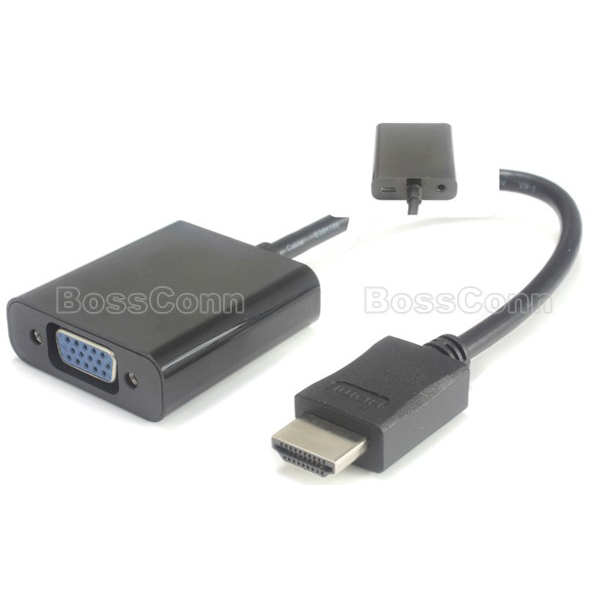 HDMI to VGA and Stereo Audio Converter With Power
Product Number :HD-VG-CA04
Product Name : HDMI to VGA and Stereo Audio Converter With Power
Description :
Product Number : HD-VG-CA04
Product Name : HDMI to VGA and Stereo Audio Converter, With Power
Product Description:
Compliant with HDMI 1.4 specification.
Analog RGB output for VGA with Triple 9-bit DAC up to 200 MHz pixel rate.
Sync signals can be provided in separated or composite manner.
Resolution up to WUXGA 1920x1200@60Hz and 1920x1080@60Hz.
It has higher resolution which makes pictures and text read more clear and sharp.
Support 2 channel IIS/ S/PDIF audio output via a 3.5mm audio cable.
If necessary, you can charge your devices via a normal USB cable. A micro USB female port can be found in the product. 5V/1A.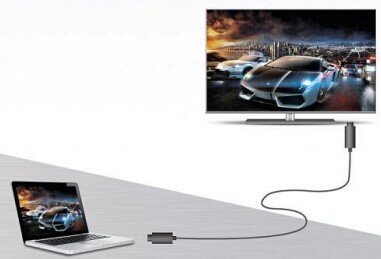 Application:


Notebook/Ultrabook; Tablets; Smart phones.

Handheld/Portable sevices/PS3; DVD; Camera; Game consoles
DVD; Digital video systems
Docking station
Car entertainment devices
3.5mm audio output and 5V 1A external power charging.
Black and white products for options.
Size: L45mm*W41mm*D14mm (VGA housing)
Length: 200-250mm
Weight: 34g

New design with small size; good looking and easy to carry.