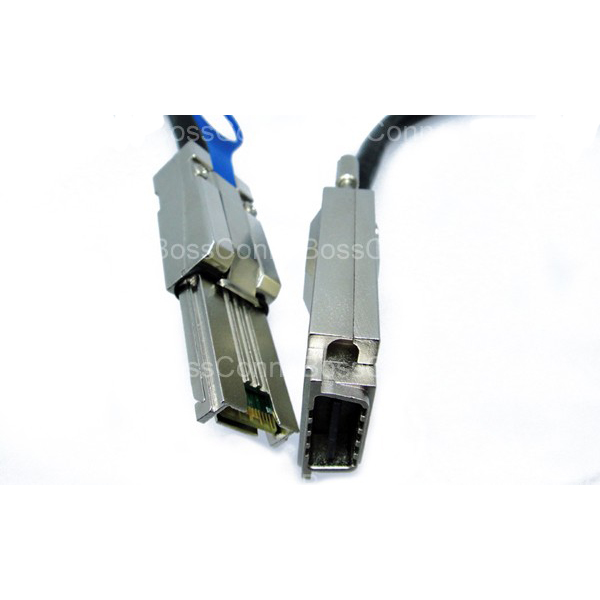 SFF-8088 to SFF-8470 Cable
Product Number :MSAS-CA04
Product Name : SFF-8088 to SFF-8470 Cable
Description :
Mini SAS 4X (SFF-8088) to SAS (SFF-8470)
Cable,Length:1m
Features and Specifications:
Mini-SAS 4x to SAS cables support differential pair signaling with low-skew pairs and foil construction for maximum EMI/RFI rejection. Guaranteed performance at 3.0 Gigabits per second and 6.0 Gigabits per second. This 4x Mini SAS cable features universal keyed SFF-8088 push to release connectors.
Length = 1M

Wire Size (AWG) = 28

Connector A = SFF-8088

Connector B = SFF-8470 (4X SAS)

Impedance = 100 Ohms

High performance 8 pair wire construction

Exceeds SAS 1.1 and SAS 2 Specification
Package includes:
1 x Mini SAS 4X (SFF-8088) to SAS (SFF-8470) Cable,Length:1m