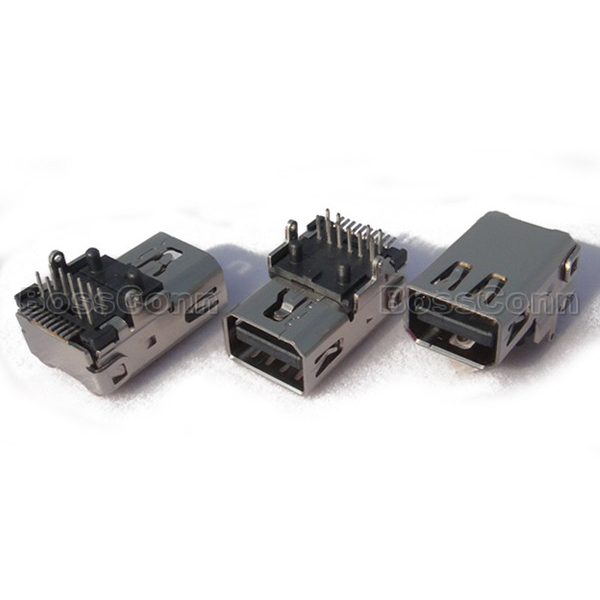 Mini Displayport Female Connector
Product Number :MDP-F-CN03
Product Name : Mini Displayport Female Connector
Description :
Mini Displayport Female Connector.
For Board End.
DIP and SMT Type (Front DIP and Back SMT).
With 2 Poles at the bottom of plastic core.

Connector Center Line Height: SMT height 3.8mm & SMT 3.2mm.

For 3.8mm & 3.2 SMT center line height, mostly of them are 2.15~2.3mm DIP foot length, for PCB thickness: 1.6mm.
We have DIP foot length 3.1mm, it's for 2.5mm thickness PCB, but this kind of product is very less.