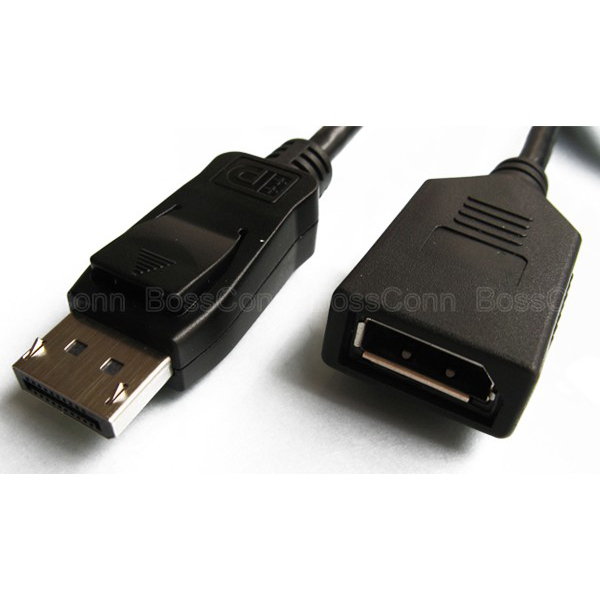 Displayport Male to Displayport Female Cable
Product Number :DPM-DPF-CA01
Product Name : Displayport Male to Displayport Female Cable
Description :
Displayport Male to Displayport Female Cable Assembly.
Molding Type For Female End and Full Closed.
With Latch For Male End.
Length: 1.83M
Color: Black.
Feature:
•Enable a digital display connection
•DisplayPort handles digital transfers at rates up to 10.8Gbps. Support 2560x1600.2048x1536 high resolution.
•It support deep color 30/36 bit.
•It supports digital audio and video, with bandwidth to spare to accommodate future enhancements up to 21.6G b/s.
•It support RSA for digital content protection.
•Applications: PC,Projector,DVD Player,Set Top Box,LCD TV/PDP TV
Electrical:
•Contact Current Rating: 0.5A Min
•Withstanding Voltages: DV 300V, 0.01 sec
•Insulation Resistance: 10M ohms Min.
•Contact Resistance: 2 ohms Max.
•Working Temperature: -25ºC ~ +85ºC
Mechanical:
•Insulator Material: High Temperature Thermoplastic (UL94V-0 rated)
•Contact: Copper alloy