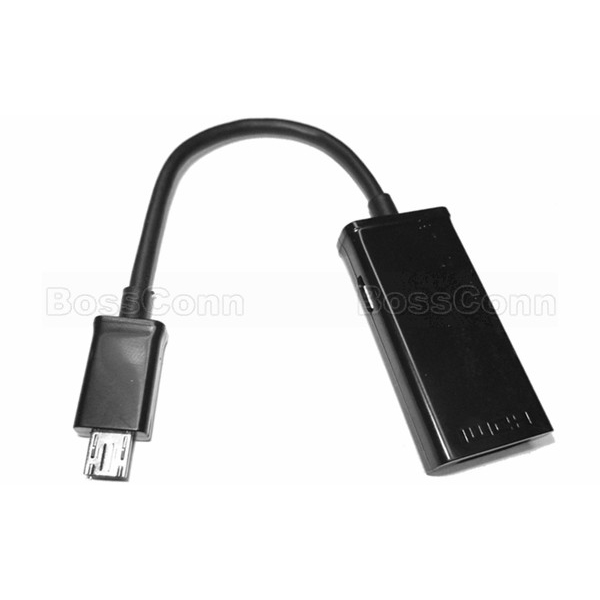 MHL to HDMI Female Adapter
Product Number :MHL-CA06
Product Name : MHL to HDMI Female Adapter
Description :
Specifications
1. Input: Micro USB 11 Pin
2. Output: HDMI
3. Support 1080P
4. TV remote controls playback
5. Only for Samsung galaxy SIII i9300
Features:
New Micro MHL To HDMI HDTV Adapter Cable For Samsung Galaxy S3 III i9300
100% brand new, High quality.
Support while charging, while playing.
Automatically switches the phone into USB data / charging or MHL audio / video modes .
This MHL adaptor allows you to create an HDMI output via your handset's micro USB connection.
The adapter supports all video resolutions and audio formats including 1080p video and digital audio (Max Resolution to 1280 x 720p).
How to use:
1. Connect one end of HDMI cable into the MHL adapter.
2. Connect the other end to the HDMI port on your TV.
3. Connect your ORIGINAL travel charger to the MHL adapter.
4. Connect your ORIGINAL travel charger to an approved power source.
5. Connect the MHL adapter connector into the Power/Accessory interface port on your device. This is the same port you use to connect your travel charger.
Note: The Video and Audio output will not work correctly if you connect through the desktop dock. The TV screen will display what is on your device home screen.