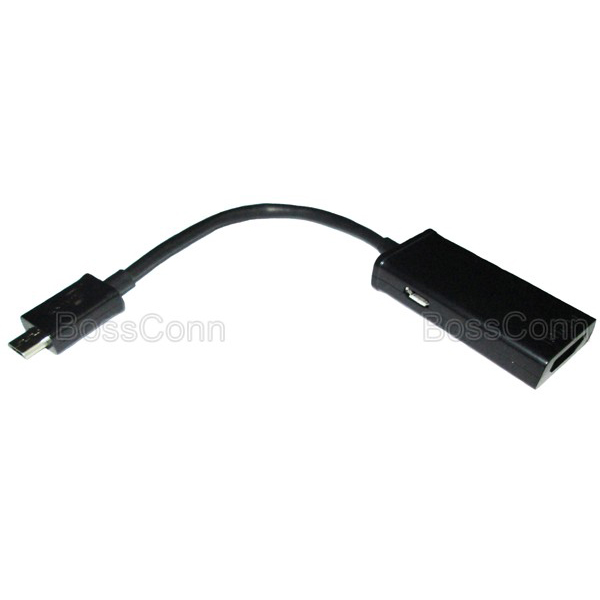 MHL to HDMI Female Adapter
Product Number :MHL-CA05
Product Name : MHL to HDMI Female Adapter
Description :
1. 1080p HD Video and 7.1 Digital Audio.
2. Power charging of the connected device.
3. TV remote control signals can control the connected device.
4. Uses easily portable with thin cables.
5. Uses the most popular existing digital connections.
HDMI Type A port is on the display end.
Micro USB port is on the mobile device end.
Proprietary connections may also be qualified and used
6. Digital rights protection using HDCP
Micro USB Male to HDMI A Female + Micro USB Female
Color: White or Black.