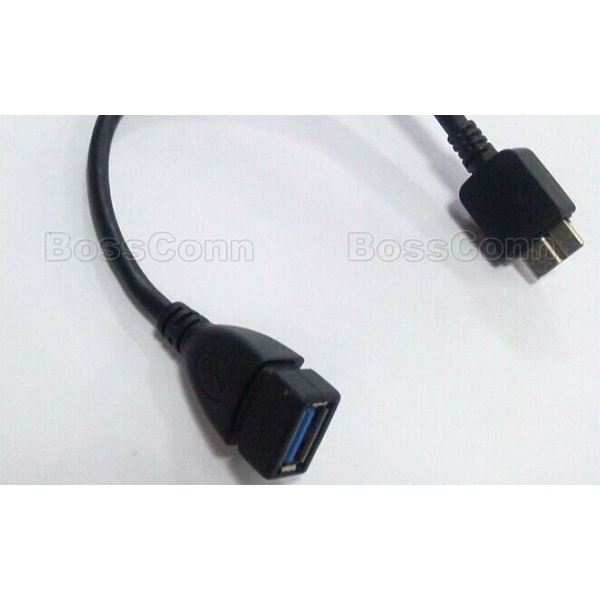 USB 3.0 Micro B Male to USB 3.0 A Female Cable
Product Number :US3-AF-MIC-CA01
Product Name : USB 3.0 Micro B Male to USB 3.0 A Female Cable
Description :
OTG USB 3.0 A Type Female to USB 3.0 Micro B Male cable.
Offers a throughput of up to 4.8Gbps when used with a USB 3.0 host and device, an astounding 10x the capability of USB 2.0 (480Mbps).
Backwards compatible with USB 2.0 1.1 1.0
Cable Spec: 26/28AWG standard usb 3.0 cable.
Cable OD: 5.5mm
Can work for Samsung Mobile.
Also Can work for Micro USB 3.0 type hard disk case, SSD.
Length: 20cm or other length.
Packing: PE bag or retail.