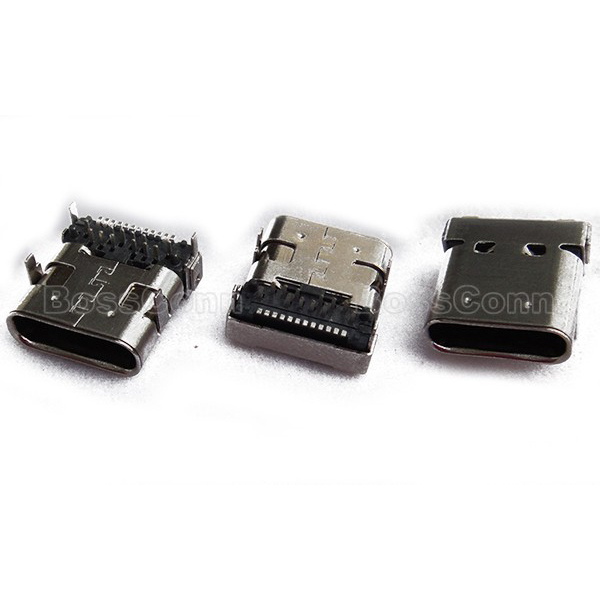 USB 3.1 Type C Female Connector
Product Number :USB3.1-CF-SMT-CN03
Product Name : USB 3.1 Type C Female Connector
Description :
USB 3.1 Type C Female Connector.
DIP For OuterShell.
Front DIP, and Rear SMT for Contact Foot.
With 2 Poles on Plastic Core.
Can meet 20V/5A specification of USB 3.1 association.
With Inner Latch to lock with Male Connector.
But also Inner Latch is as shielding to contact with PCB ground.