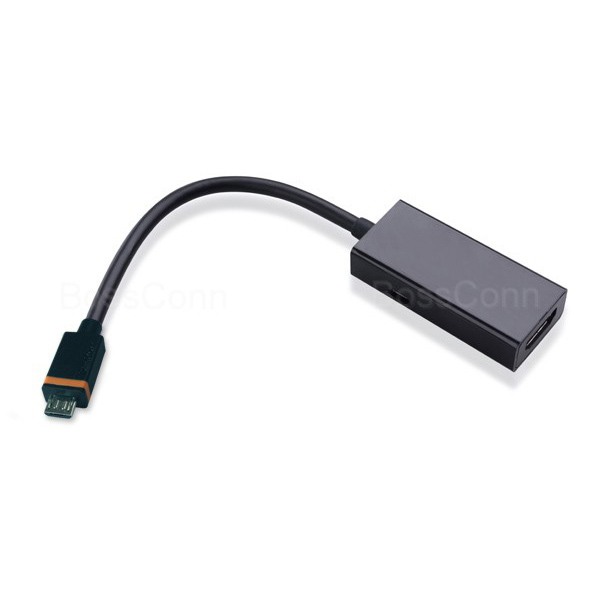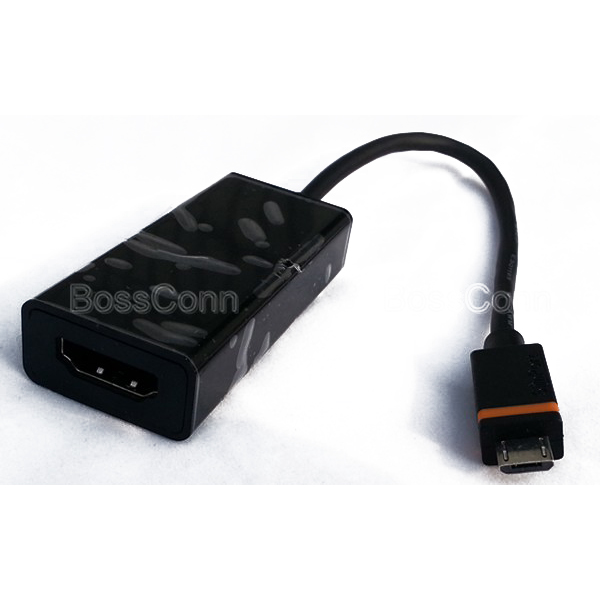 Slimport to HDMI Cable
Product Number :MYDP-HDMI-01
Product Name : Slimport to HDMI Cable
Description :
MyDP (Slimport) to HDMI Female Cable/Adapter
Slimport products offer the unique ability to connect with all the leading display types (HDMI, Displayport. DVI, and VGA through a single cable. They also offer high-bandwidth 3D 1080P video playback, low power consumption and compatibility with the mobility (MyDP) standard, with future video resolutions up to 4K.
Connect mobile phone to HDTV, LCD, Monitor, etc.
Mobility DisplayPort cable.
Connector: Micro USB 5pin.
HDMI Female 19pin.
Nickle-plated.
Resolution: 1920*1080P@60Hz.
Support 3D.
Black and white are available.
Compatible with:
Google LG Nexus4,
Google Nexus 7,
LG Nexus5,
LG Optimus G Pro,
LG G2,
Fujitsu Stylistic QH582,
HP Chrombook
Asus PadFone Infinity,
......
Any devices with MyDP/slimport technology.
Complete connectivity
Displaying your mobile device's content to on a big screen has never been easier. Slimport products connect with all the leading display types (HDMI, Displayport, DVI and VGA).
MyDP-SlimPort Cable/Adapter
Product Information:
Measurement: 21*45*11.8mm
Weight: 37g
Length: 0.3M~1.5M
Packge: Poly Bag
Carton: 100pcs/Carton (44*26*30cm)
Power Advantages
Slimport products work without external power, and their low-power designs help your mobile device batteries to last longer.
You can even charge your batteries during playback when using displayport and hdmi adapter.
High bandwidth
While some mobile products are limited to 720p video playback, Slimport products are available--today--with full HD 1080p resolution, 3D video and 8 channel sound. Future Slimport products will support ultra-HD displays with up to 4k resolution.
Displayport Technology
Slimport enabled devices are fully compatible with the widely used Displayport standard, and the proposed Mobility Displayport (MyDP) standard. So you can count on them to provide high speed connections to virtually any current display, and support for future video resolutions up to 4k.
SlimPort Accessories
A variety of accessories are available to help unlock the power of your Slimport -enabled mobile devices. A HDMI cable or adapter will work to connect most TVs and newer projectors. Older projectors and monitors may require a VGA adaptor. To be able to connect with both interfaces, consider a combiled HDMI/VGA adaptor.
How to use?
Micro USB Male end connect your mobile device.
Micro USB Female end connect power to charge your mobile.
(Adapter work without extra power)
HDMI end connect your HDTV, Monitor and Projectors.